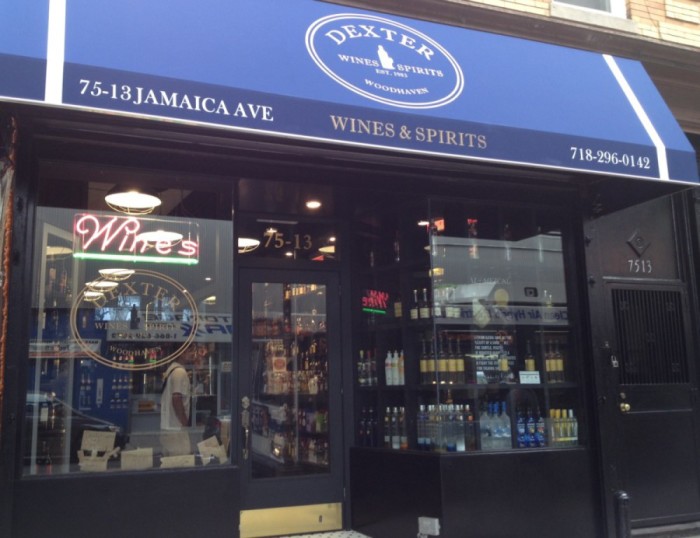 Welcome to Dexter Wines and Spirits, we are a wines and spirits shop in Woodhaven, Queens.  We offer top quality wines and spirits.  Our selections are continuously updated to meet your needs and introduce you to different experiences.  Come visit us today!
UPCOMING TASTINGS:
Friday April 20, 2018, 5:00PM – 8:00PM
Aveleda Vinho Verde:
Straw pale color, a complex flowery aromas, with accents of peaches and tropical fruits. On the palate this wine presents a very fresh soft and silky elegancy, revealing hints of spicy citrine flavors.
Beso Del Sol Sparkling White:
Artfully crafted with quality white wine and a hint of peach and mango flavors.
Beso Del Sol Sparkling Rose:
A delicious, fruity, refreshing sparkling rosé wine with a hint of citrus, peach and mango flavors.
Woop Woop Shiraz:
A full-bodied and flavorsome wine, deep-hued with richly scented aromatics and a long, soft and juicy palate. Of lush mouthfeel, bursting with blackberry, blueberry jam and licorice, this wine guarantees a true Australian Shiraz experience.
Cigar Box Old Vine Malbec:
Sourced from a single vineyard, the grapes for this wine were bunch selected and hand harvested. The wine displays aroma of ripe plum and violets along with subtle hints of vanilla. Of great structure, this wine stands out for its meatiness and intense rich flavor while a soft silky finish balance the overall experience.
Saturday April 21, 2018, 6:00PM – 9:00PM
Macorix Agua de Coco Coconut Rum:
Crystal clear, subtle aroma, delicate flavor, light and refreshing, made with coconuts from the Dominican Republic perfect rum for cocktails making.
Siana Montsant:
This Spanish red wine made from Grenache and Carignan smells of red and black fruits, very ripe and pure, nuanced by aromas of sweet spices, toast, balsam and Mediterranean garrigue. Full of character, fresh and easy to drink. Some spicy and balsamic notions, good acidity and smooth tannins. Passage through the palate is yummy and gentle. Delicious finish with some balsamic remembrances.
Hacienda Zargon Cabernet Sauvignon:
This is a touch mealy on the nose, with ripe stone-fruit and melon aromas. A juicy, direct palate follows, with citrus and green-fruit flavors that finish quick and clean.
Special Thanks to all who came out to support the Boys & Girls Club of Metro Queens at the 14th Annual Global Cuisine of Queens! It was a fantastic evening!  

Many thanks to our sponsors for supporting Dexter Wines and Spirits at this event!